The Secretary-General delivered a keynote speech at The 4th East Lake Forum on International Law in Wuhan, People's Republic of China on 23 November 2019
H.E. Prof. Dr. Kennedy Gastorn, Secretary-General of AALCO and Ms. Wang Liyu, Deputy Secretary-General of AALCO attended The 4th East Lake Forum on International Law held in Wuhan, People's Republic of China on 23 November 2019. The Forum, themed "Future Technology and International Law", was jointly organized by Wuhan University, Chinese Society of International Law, China Council for the Promotion of International Trade, National High-end Think Tank Wuhan University Institute of International Law and Wuhan Arbitration Commission (Wuhan International Arbitration Center). Over 400 participants from the International Trade Department of the Government of People's Republic of China, think tanks from Universities, renowned law firms, enterprises and the academia graced the Forum with their presence and participation. The three panels on "Cyber Era and Data Security", "The Order of Market Competition and Future Technology" and "Financial and Legal Risks and Challenges in the E-commerce Era" perceived several topics of immense contemporary significance being deliberated upon.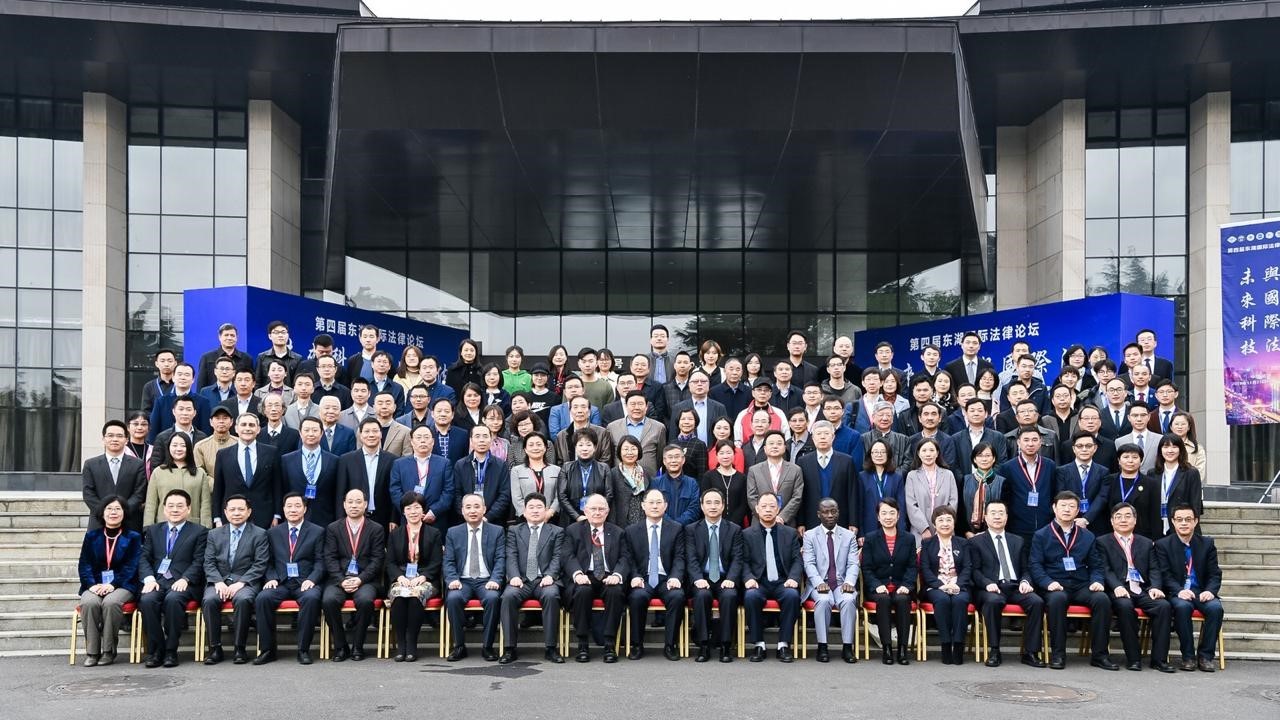 Group Photo
The Secretary-General of AALCO delivered the keynote speech at the Forum on the topic "International Law and Technology: Opportunities and Challenges". His speech explored the relationship between advances in science and technology and international law as a creative force in organizing and regulating cooperative projects among States, taking a quick stock of the impact of advances of science and technology on some of the issues in certain areas of international law, namely, international space law, law of the sea, law of armed conflict, international law in cyberspace and international trade law. The necessity to collectively chalk out sustainable responses to the challenges posed by technology today, whilst utilizing the promises technology holds for a better tomorrow was emphasized.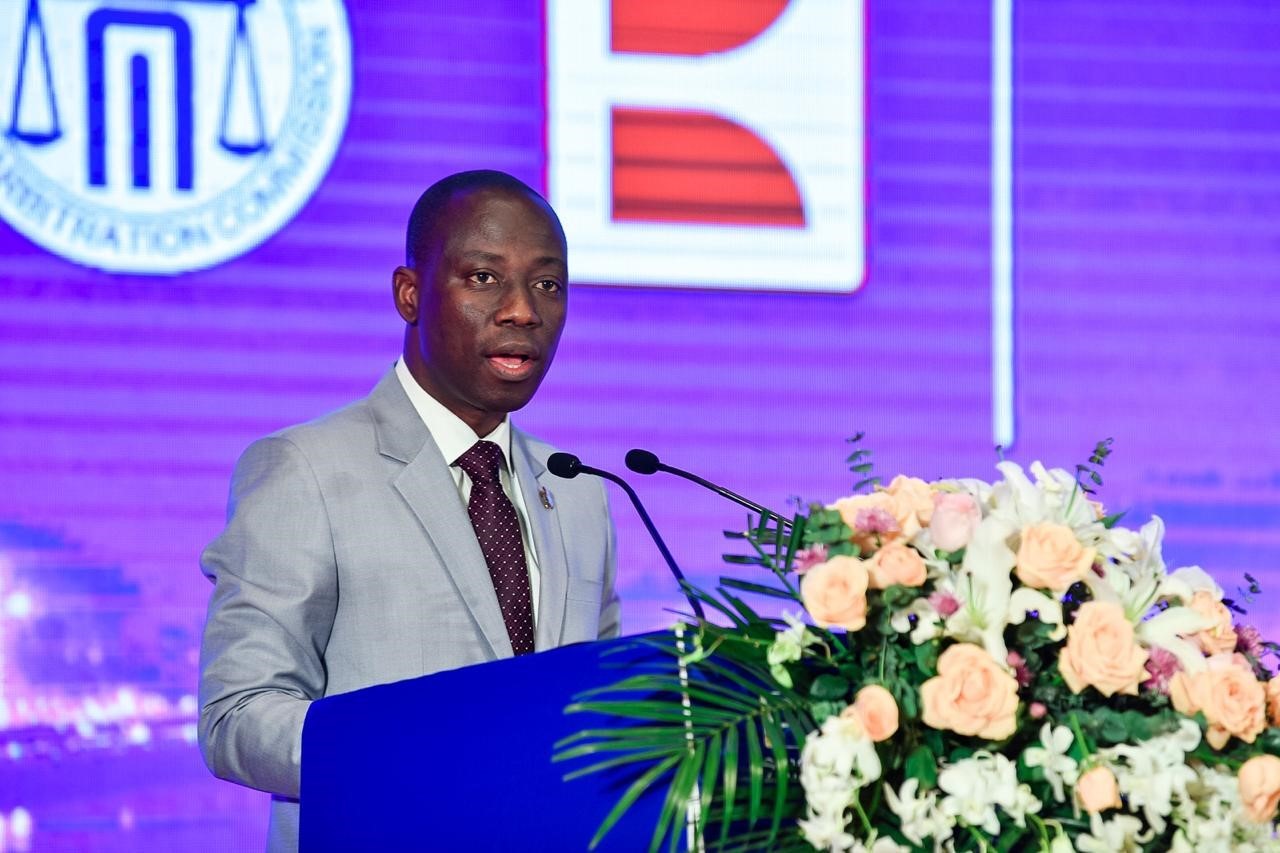 H.E. Prof. Gastorn, Secretary-General delivered the Keynote Speech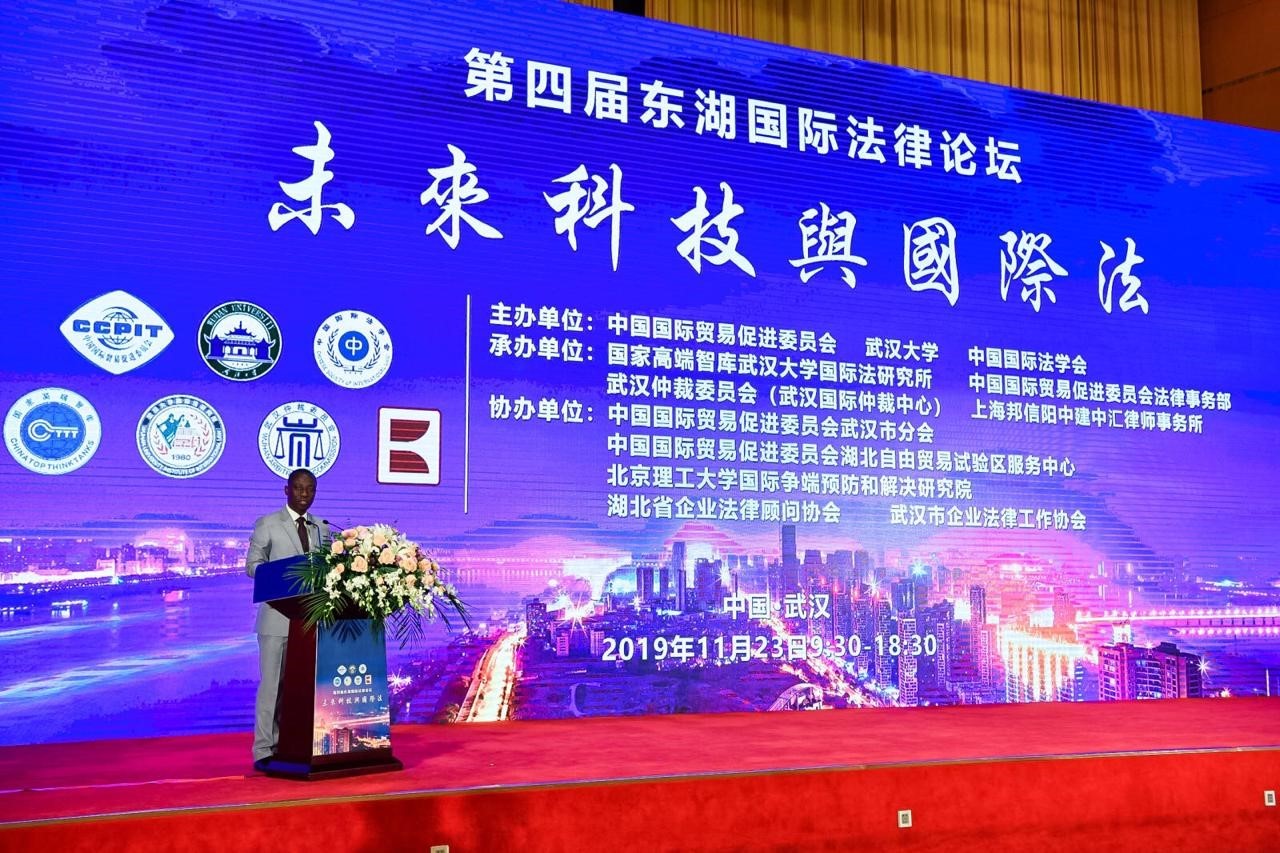 Ms. Wang Liyu, Deputy Secretary-General of AALCO was the commentator at the panel on "Cyber Era and Data Security" at the Forum. Apart from commenting and furnishing further insights on the presentations at the panel, she apprised the audience in detail of the founding history, functions and objectives of AALCO and the historic contributions AALCO has made to the progressive development of international law. She briefed the Forum on the ongoing work of AALCO, in general, and that of the AALCO Open-ended Working Group on International Law in Cyberspace, in particular, on the topic. The two main tasks, i.e., the Questionnaire prepared by the Rapporteur of the Working Group and the Secretary-General's Proposal of the Consensual Basic Principles of International Law Applicable in Cyberspace were pointed out, and contributions to the development of the latter were invited.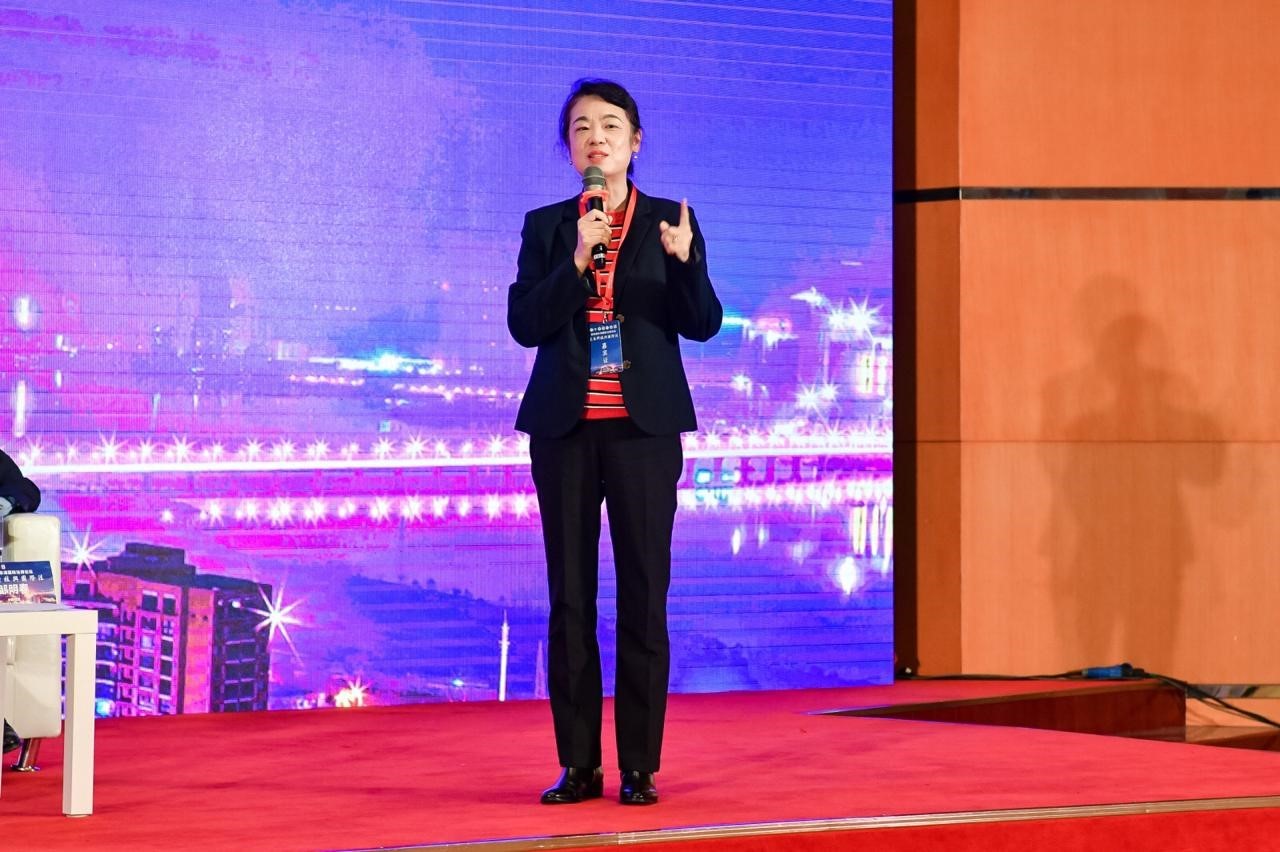 Ms. Wang, Deputy Secretary-General briefed the Forum on AALCO and its work programmes