Visit of Mr. Zhang Mingqi, Vice President and Secretary-General of China Law Society to AALCO Headquarters
Mr. Zhang Mingqi, Vice President and Secretary-General of China Law Society (CLS) leading a 6 people delegation paid a courtesy visit to the AALCO Headquarters on 18 July 2019. The delegation was received by Ms. Wang Liyu, Acting Secretary General of AALCO. The meeting was also attended by Mr. Ali Garshasbi, Deputy Secretary General and Mrs. Anuradha Bakshi, Deputy Director of AALCO.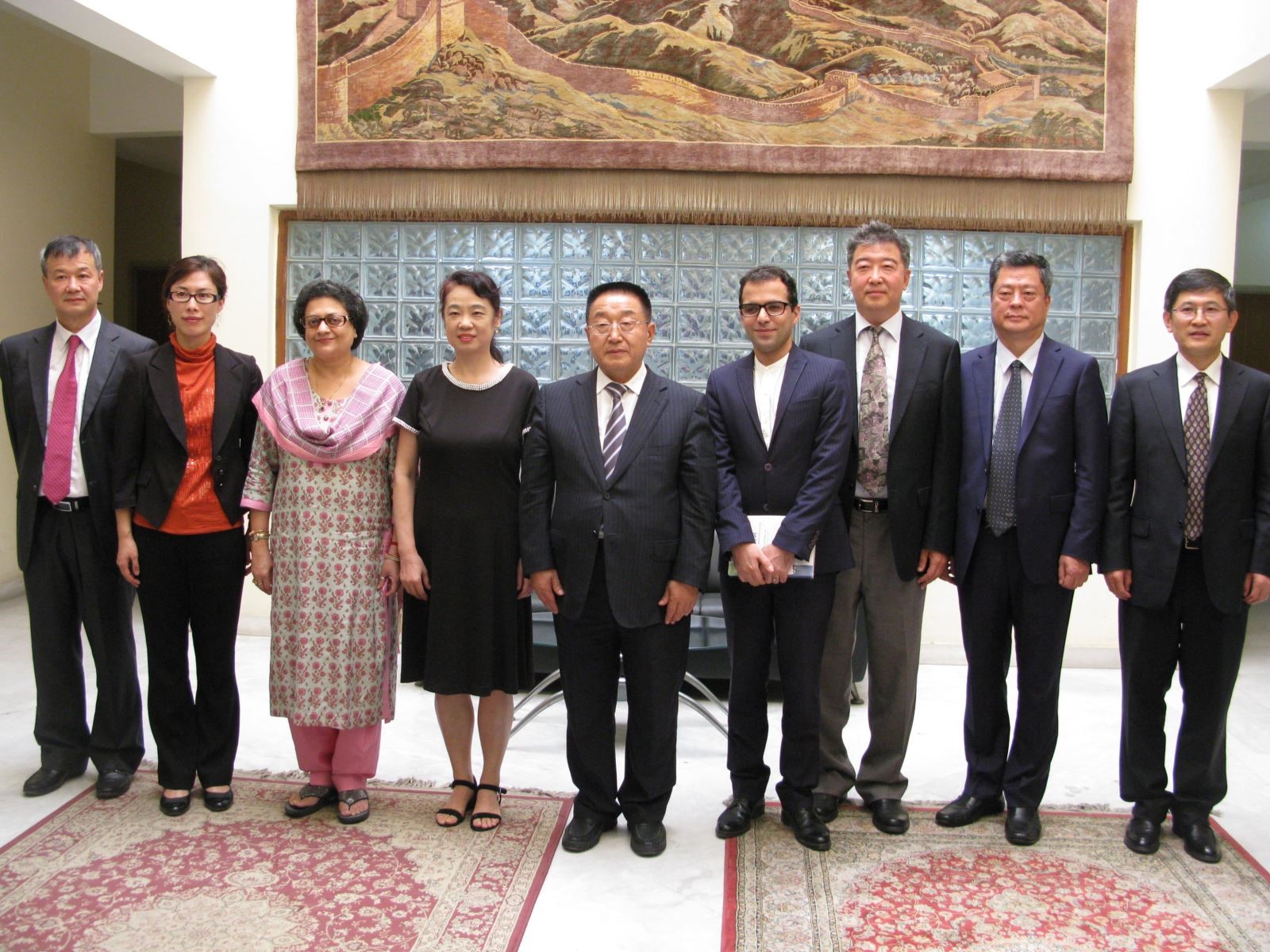 Ms. Wang Liyu extended a warm welcome to the delegation. She recalled the successful signing of the Memorandum of Understanding (MoU) on 29 June 2018 between AALCO and China Law Society. She introduced the mandate and function of the Organization to the representatives of the CLS after recalling the factors and events that led to the creation and development of AALCO. Thereafter, in very brief, the contributions of AALCO to the progressive development of international law were recollected. She also updated the delegation on the ongoing activities of AALCO. 
Mr. Zhang Mingqi, on behalf of the China Law Society, stated that the Society attaches great importance to AALCO, hence they had come to visit the AALCO HQ. Thereafter, he gave a roundup of the recent activities undertaken by the CLS, including the elections, participation in the compilation of the civil code of China, e-commerce law and foreign investment. He expressed the desire to work with AALCO on the reforms to be undertaken in the WTO and how to protect treaty systems. He also invited AALCO to participate in the forthcoming programmes scheduled to be undertaken by the Society. They discussed in depth ways and means to strengthen the relationship between the AALCO and China Law Society including organizing joint  capacity building activities.  
China Law Society is a national association of legal scholars, jurists, law practitioners, bestowed with the authority to perform regulatory, supervisory and professional guiding duties over legal associations nationwide. The Society plays an important role in organizing and mobilizing legal professional in China, and contributes to progress in legislation, justice administration, law enforcement and the popularization of legal knowledge in China.