The China Forum on International Legal Cooperation in Guangzhou, China was held by the China law Society (CLS). It was attended by legal scholars and professionals from more than 40 countries and 4 international organizations. Extensive and in-depth discussions were held under the theme "Deepening China International Legal Cooperation, Making Joint Contributions to the Belt and Road Initiative". President Xi Jinping sent a congratulatory message to the forum.

Group photo
The event included four sessions on the following topics namely: (i) Belt and Road Initiative(BRI): Creating an Enabling Environment of Investment; (ii) Belt and Road Initiative: Developing Higher Standard International Economic and Trade Rules; (iii) Belt and Road Initiative: Enhancing International Cooperation in Intellectual Property Protection and (iv) Belt and Road Initiative: Regulating Investment Conduct and Enterprises.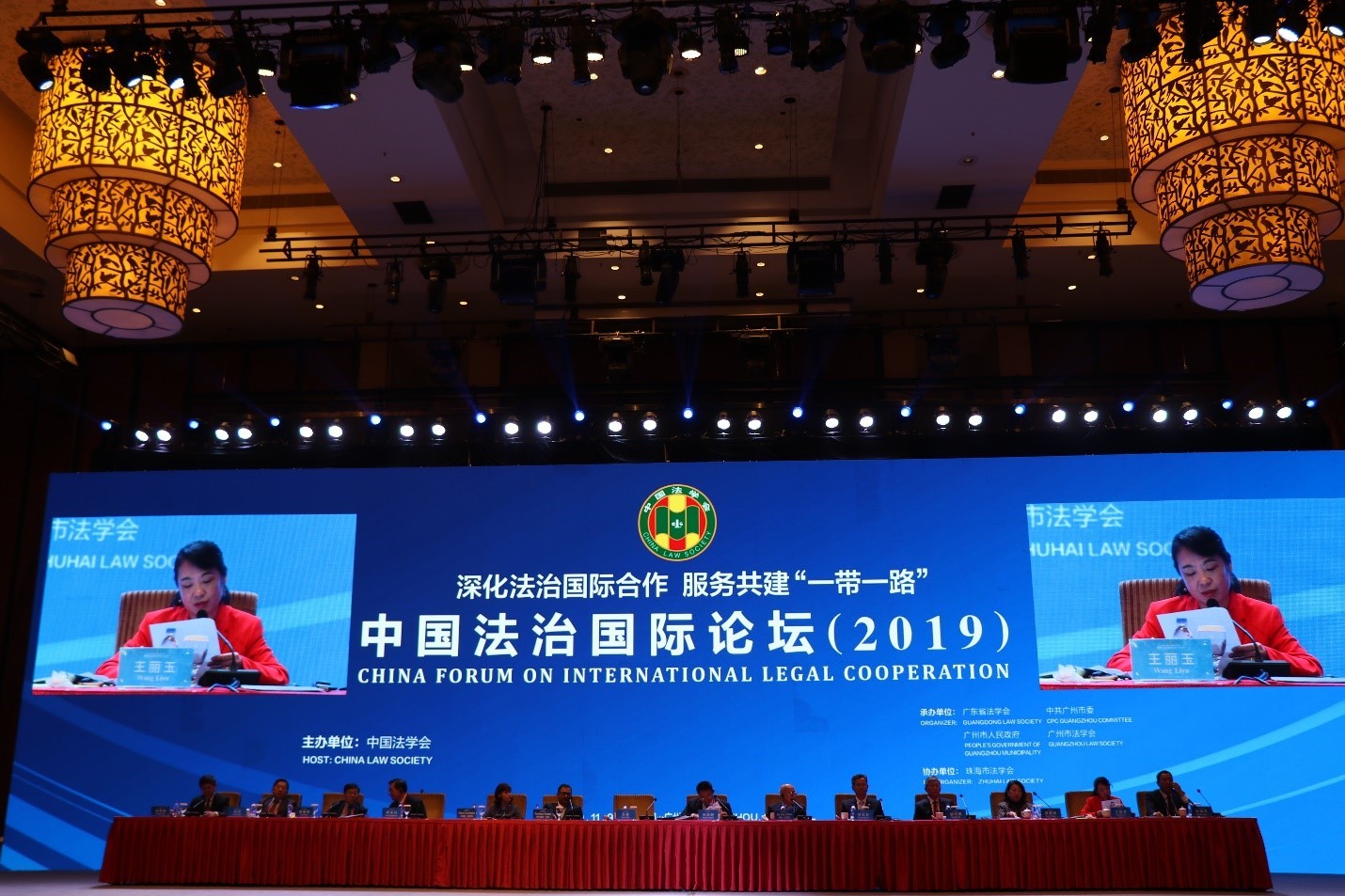 The Deputy Secretary-General made the address
On behalf of H.E. Prof. Dr. Kennedy Gastorn, Secretary –General of the Asian-African Legal Consultative Organization (AALCO), and AALCO, Ms. Wang Liyu, Deputy Secretary-General attended the Forum and made an address at the Plenary Session. In her presentation, Ms. Wang elaborated the role of AALCO in promoting international legal cooperation. She stated that many a times the work programme of AALCO had directly and indirectly dealt with the issues relating to BRI. Her speech was primarily divided into three parts, which included, (i) Understanding of the Belt and Road Initiative; (ii) International Legal Cooperation in the BRI; and (iii) The potential of AALCO in promoting International Legal Cooperation in general and its efforts to make Joint Contributions to the BRI.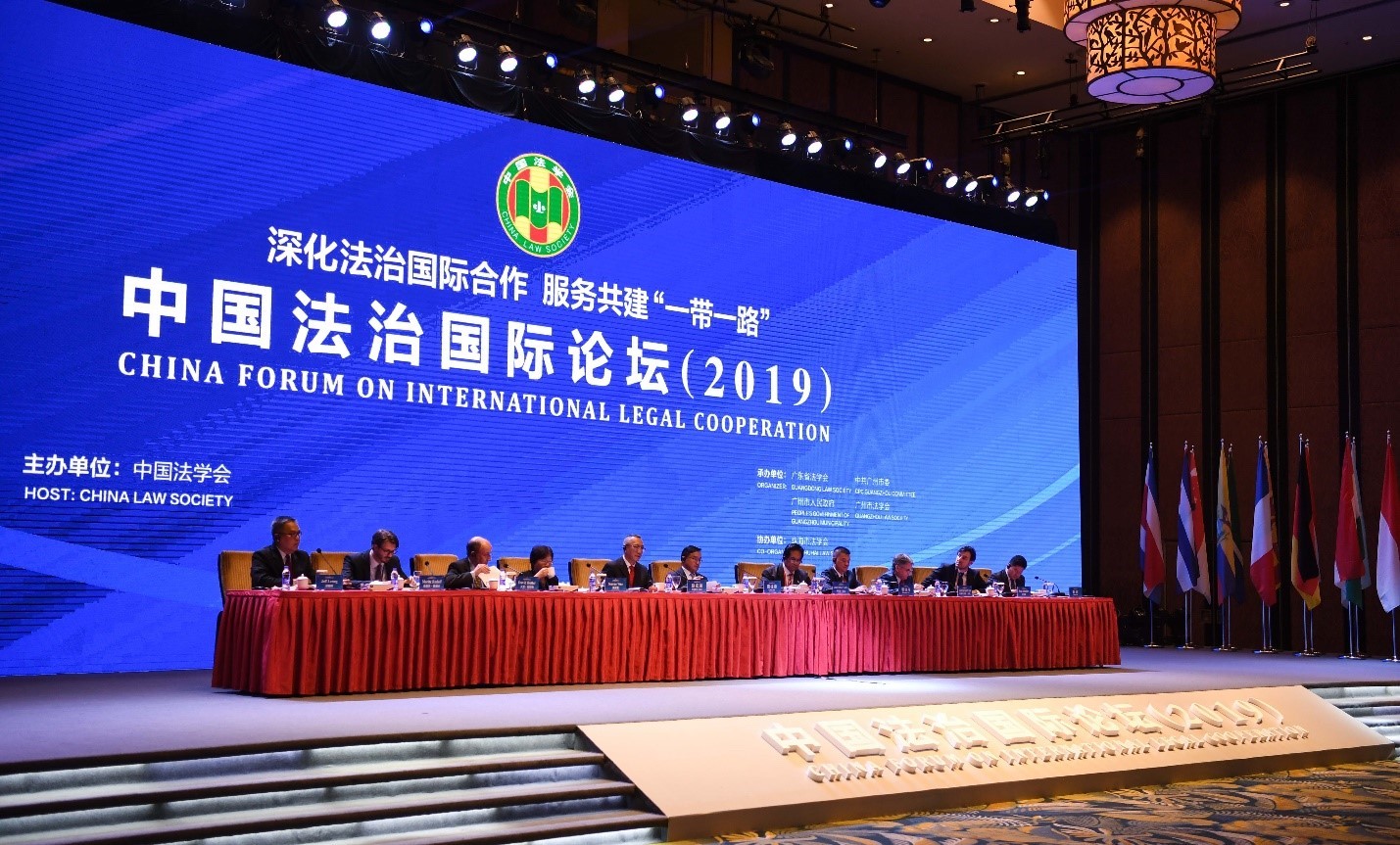 The Forum in process
Close cooperation, multilateral and open dialogue and exchange of views on matters of international law which holds the key for future development and prosperity of the region.