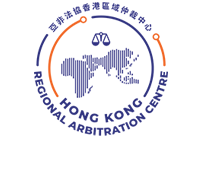 AALCO Hong Kong Regional Arbitration Centre is the sixth and latest arbitration centre established under the auspices of the Asian-African Legal Consultative Organization (AALCO).
The Centre was officially established during the 59th Annual Session of AALCO held in 2021 in Hong Kong Special Administrative Region of the People's Republic of China. Following this, the Centre was officially opened on the 25 May 2022.
The Centre aims to promote the growth and effective functioning  of arbitration institutions and other alternative dispute resolution (ADR) services, to promote wider application of various ADR rules, to provide facilities for ADR services including ad hoc arbitrations as well as facilitating cost-effective and time-efficient disputes resolution, be it physical, online and hybrid mode and making available our state-of-the-art Online Disputes Resolution platform.
Website: https://aalcohkrac.org/