Secretary-General of AALCO, H.E., Prof. Dr. Kennedy Gastorn delivered a Special Address to mark the celebration of the 40th Anniversary of the Resumption of Law Education at the Wuhan University (WHU), China on 24 November 2019.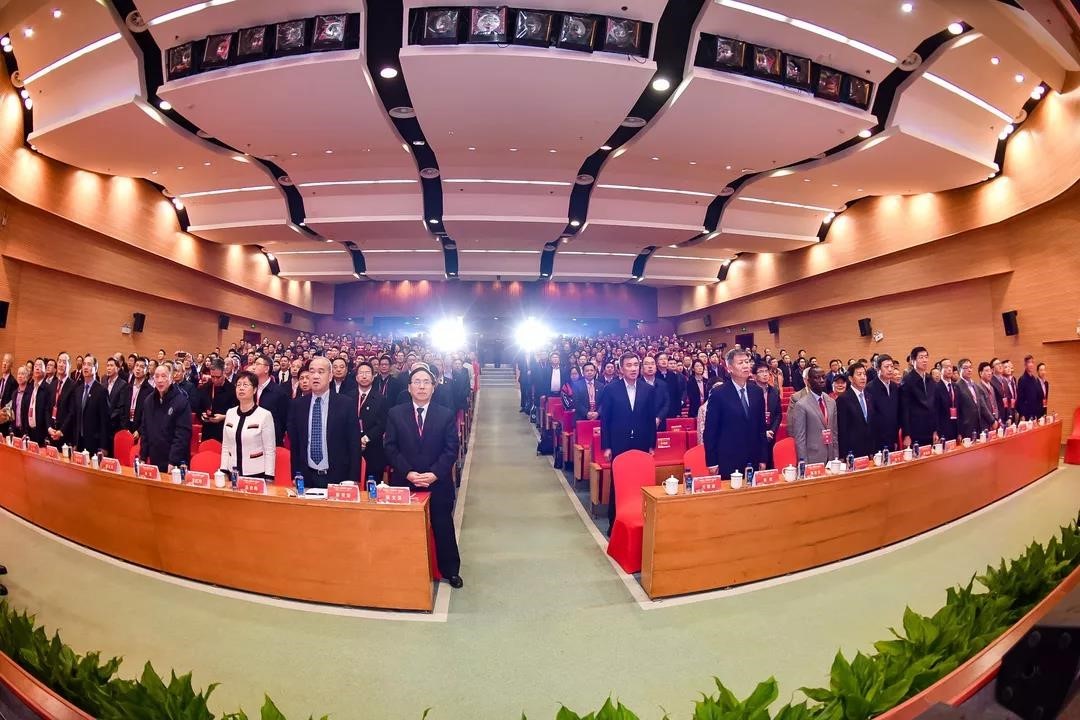 Celebrating the 40th Anniversary of the Resumption of Law Education in WHU 
H.E. Prof. Dr. Kennedy Gastorn in his Special Address highlighted the unique and special place held by Wuhan University in the intellectual life of modern China, terming the resumption of legal education at Wuhan University in 1979 as a turning point in the scholastic history of China and her people. He recalled that the People's Republic of China joined AALCO in 1983 and since then the AALCO Secretariat has been privileged to benefit from the service of illustrious scholars and practitioners of international law who served the Organization as Assistant or Deputy Secretaries-General. He stated that the formal Memorandum of Understanding between the University and AALCO was signed on 13 October 2009, which set the stage for formal cooperation.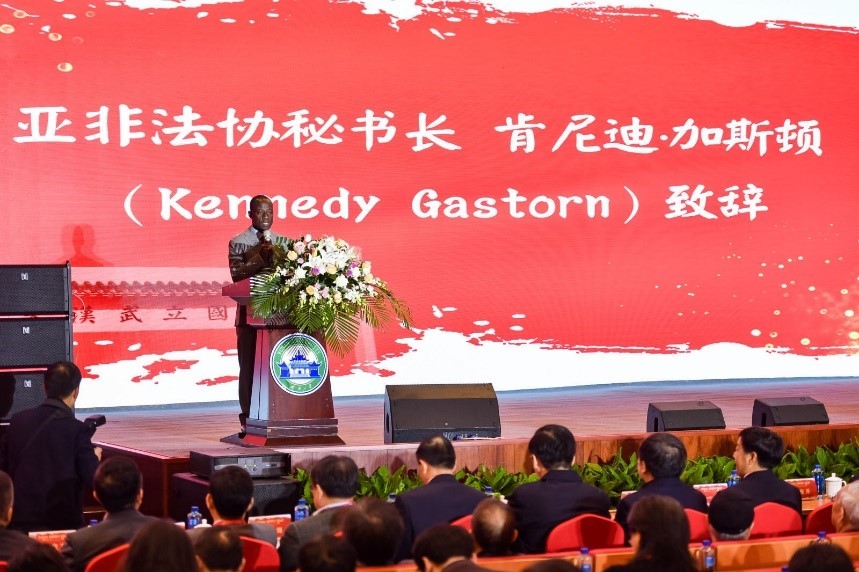 The Secretary-General delivered the Special Address 
H.E. Prof. Dr. Kennedy Gastorn highlighted the important role played by two professors of international law at Wuhan University as Rapporteurs on customary international law and international law in cyberspace respectively to AALCO. Prof. Dr. Gastorn highlighted AALCO's role in moulding the next generation of international law scholars and practioners from Wuhan University through the internship programme of AALCO. Prof. Gastorn expressed his keen desire to further the collaboration between Wuhan University and AALCO on all matters of common interest and wished the University all success for the journey ahead.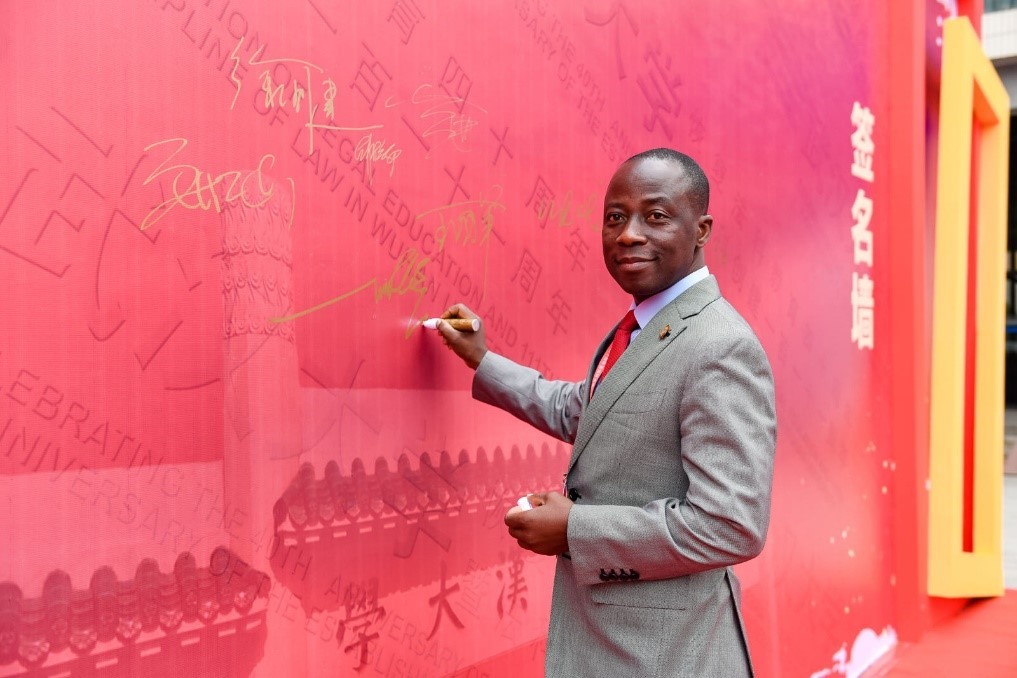 The Secretary-General signed at the Signature Wall
Ms. Wang Liyu, Deputy Secretary General of AALCO was also present on the occasion.